MetricStream Mobile Apps
---
MetricStream Mobile Apps for integrated risk enable you to access and manage key information and processes on mobile. You get all the vital risk, audit, and compliance information you need at a glance, wherever you go. MetricStream Mobile Apps simplify remote access, drive quick decisions, and ease information capture. By leveraging mobile apps, you can perform quick field checks, populate findings, and update mass information into a centralized database all through your mobile device. Moreover, the mobile apps integrate with device cameras, GPS and voice functions for advanced capabilities.
GET MORE DETAILS Product Description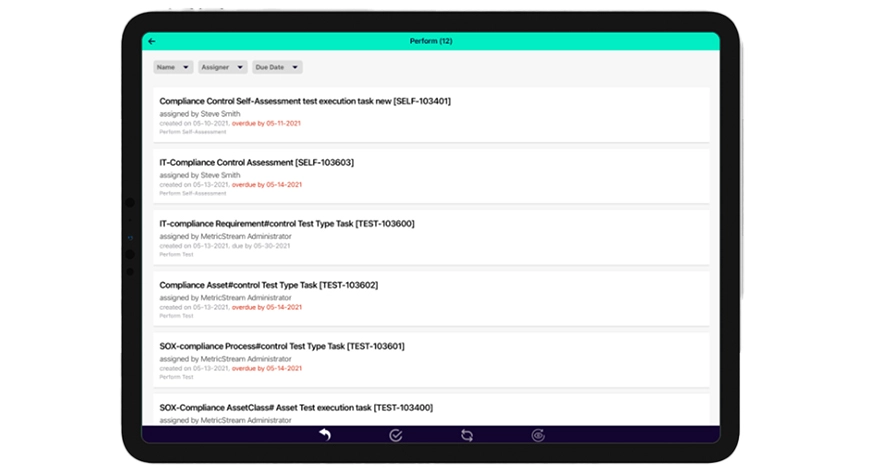 We empower organizations to transform risk into a strategic advantage
Business Value Delivered
---
MetricStream Mobile Apps empower stakeholders with quick and easy access—anytime anywhere, on any device Record and view information at remote locations even with no network connectivity.
Access seamless real-time risk intelligence, alerts, and information.
Key Features
Dashboards and Reports
---
Access built-in reports and dashboards that provide real-time insights for faster, better decision making.
Offline Access
---
Perform varied risk, compliance and audit tasks offline and seamlessly synchronize data.
Notifications and Alerts
---
Send and receive emails and messages securely.
Collaboration
---
Review and approve assessments, action plans; make better, faster decisions right from your mobile device. 
Customer Experience
https://www.youtube.com/embed/QoS2gtYsVPs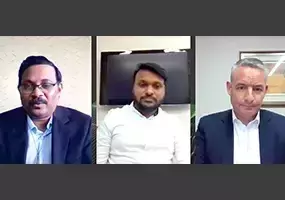 One of the highlights of our GRC implementation is the successful use of the survey module as a global first level assurance activity. In the last 6 months alone, we've completed close to 10,000 first line assurance verification. This is supporting our control testing and eventually helping us to demonstrate the effectiveness of our controls.
Amal Muralidharan
GRC Platform Owner
dnata
Mobility