Compliance simplifies and strengthens compliance with regulations across the organization, while improving visibility into control effectiveness and ensuring timely issue remediation. Its common framework, built on the MetricStream Platform, helps manage a wide range of compliance requirements in an integrated manner. Policies, standards, regulations and controls are aligned, eliminating inefficiencies and redundancies. Compliance processes with workflows, self-assessments, surveys, and issue remediation are supported. Intuitive dashboards and charts provide real-time insights into compliance processes.
Compliance
Compliance Management
Measure Your Program Outcomes

90%

reduction in the time taken to manage compliance activities

50%

fewer compliance issues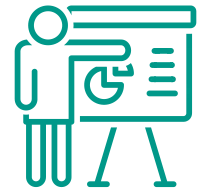 300%

more coverage on compliance and control monitoring
Source: Based on MetricStream customer responses and GRC Journey Business Value Calculator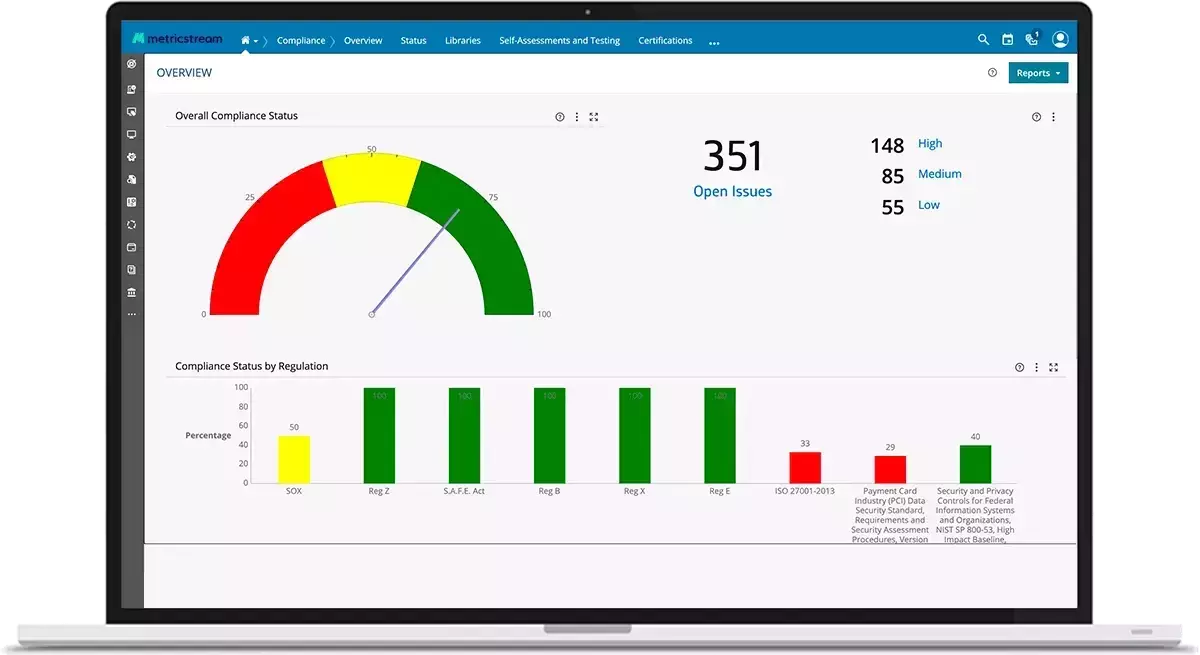 ---
Boost Your Compliance Management Program
MetricStream Compliance Management software simplifies and strengthens the organization-wide compliance programs that govern your business, helping you master a complex web of regulations and regulatory changes. The product's common risk framework, built on the MetricStream Platform, helps you manage a wide range of compliance requirements in an integrated manner. The cloud-based compliance management software improves your visibility into control effectiveness and ensures timely issue remediation. Align policies, standards, regulations, and controls to eliminate inefficiencies and redundancies. Streamline compliance processes with workflows, self-assessments, surveys, and issue remediation. Spot risks early and improve collaboration and communication across your teams with intuitive graphical dashboards and charts that provide critical real-time insights into compliance processes.
How Our Compliance Management Software Helps You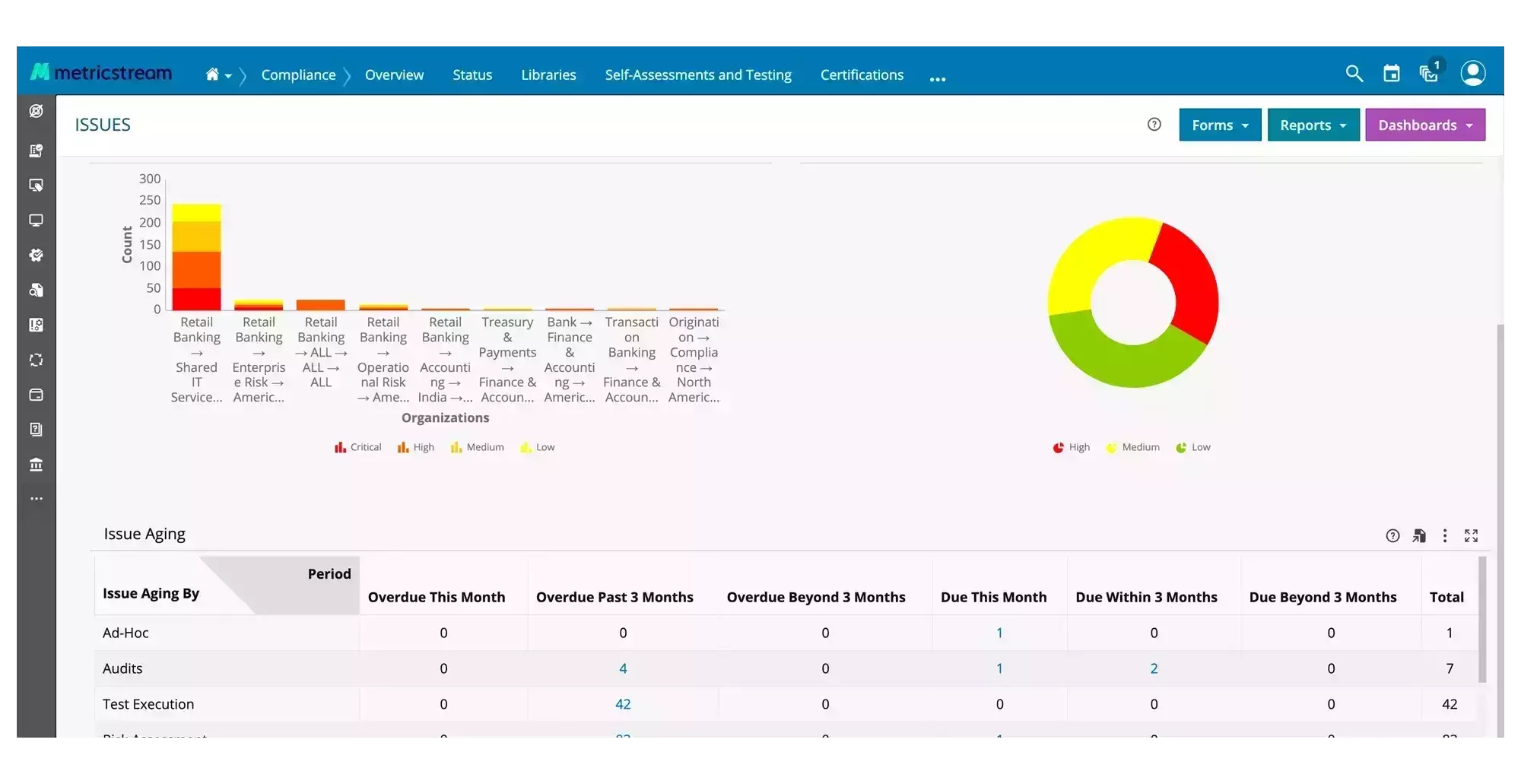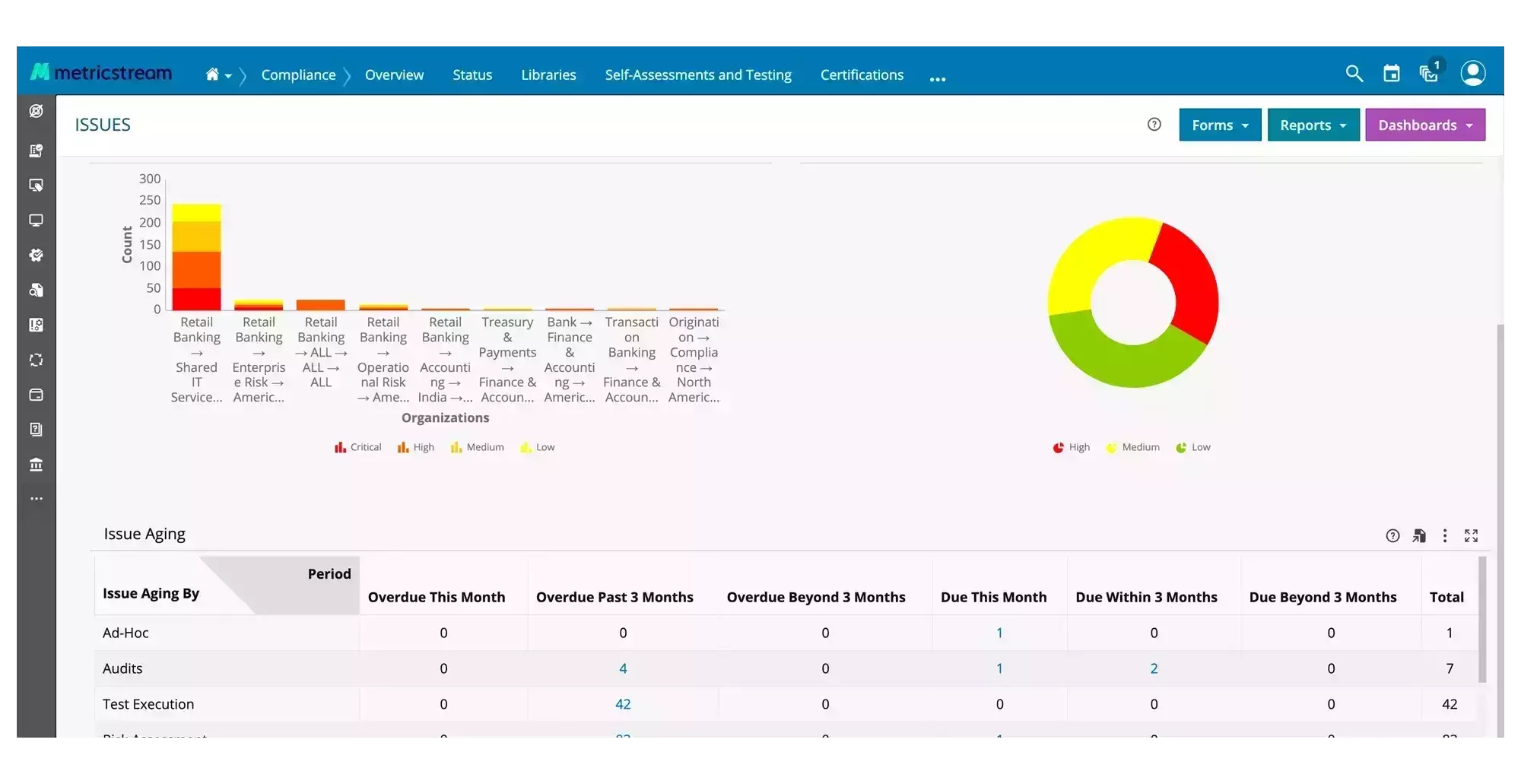 Stay Primed on Regulatory Intelligence
Capture, store, and monitor regulations through the product software's integration with reliable and authoritative regulatory content sources. Map regulatory updates to risks, controls, and policies, and stay informed on these updates through automated notifications and alerts.
Compliance Environment and Process Design for Streamlined Operations
Create a structured and logical internal control hierarchy including processes, assets, risks, controls, and control activities along with appropriate linkages among these data elements. Maintain associated policies and procedures, reporting requirements, and filing templates and schedules for various regulations.
Better Monitoring with Compliance Assessments and Surveys
Manage and design control tests or self-assessment plans in the form of surveys and questionnaires. Select control samples, and assign them to control owners, including testers and assessors. With the scope advisor, you can now manage easily and effectively by selecting the scope of the test based on risk scores and ratings against selected regulations. Easily capture non-compliance issues and certify control effectiveness.
Read More product benefit

AI-Powered Intelligent Issue Management
Leverage artificial intelligence and machine learning (AI/ML) to quickly identify issues based on relationships, criticality, and business impact and recommend issue classification. Create and implement remediation plans, route to reviewers for approval, and enable real-time tracking of issue remediation.
Read More product benefit

Graphical Dashboards and Reports for an Enhanced View of Your Compliance Program
Gain comprehensive visibility into compliance management processes through graphical dashboards with drill-down capabilities. Leverage a variety of configurable reports to monitor key control attributes, self-assessment and evaluation plans, control design status, process ownership, test results, and more.
How Our Compliance Management Software Benefits Your Business
Avoid the risk of compliance violations, penalties, and reputational damage with timely insights on compliance readiness at each organizational level
Improve the efficiency of the compliance function by automating control assessments and testing
Improve business performance and decision-making through a unified and real-time view of the organization's compliance status
Proactively identify potential compliance risks through consistent and streamlined processes for control documentation, assessments, and testing
BUSINESS VALUE CALCULATOR
Trusted by Leading Brands
Frequently Asked Questions
MetricStream cloud-based Compliance Management software provides a common framework to manage the multiple compliance requirements faced by an organization. It enables companies to manage cross-industry regulations as well as industry-focused regulations including FFIEC, GLBA, FINRA, HIPAA, and other requirements. The compliance management system maintains a central library that can be shared across business units. It provides capabilities to import regulations, standards, and requirements. Built-in GRC feeds capability can automatically capture and import the regulations texts from external sources.
MetricStream cloud-based Compliance Management software is based on a relational data model and allows one-to-one, one-to-many, and many-to-many mapping between regulations and applicable legal entities, business units, policies, controls, products, services, etc. The compliance management system enables you to identify and record any impact of a policy change on the compliance program. The users responsible for the design and execution of the affected control, evaluations, and tests are notified so that the required changes can be implemented.
MetricStream cloud-based Compliance Management software provides powerful control assessment, rating, and scoring capabilities. It supports assessments based on predefined criteria and checklists and has a mechanism for scoring, tabulating, and reporting results. The control owner can specify the frequency of control assessment based on risk rating or any other specific methodology. The compliance management system supports annual control assessments to be scheduled, as per the business requirement.
One of the biggest challenges in regulatory compliance is managing the huge volume of regulatory changes. Legislation changes regularly – 50,000+ times a year – and manual processes aren't effective or efficient. Using AI and ML, the MetricStream compliance software product automatically scans, categorizes, and routes alerts so you can stay current while keeping your team focused on strategic work.
You can explore the MetricStream Regulatory Compliance solution that enables organizations to stay primed on the complex web of regulatory obligations governing the business while also implementing measures, processes, and policies to sustain compliance. To request a demo, click here.
Also, you can visit our Learn section to dive deeper into the GRC universe and the Insight section to explore our customer stories, webinars, thought leadership, and more.