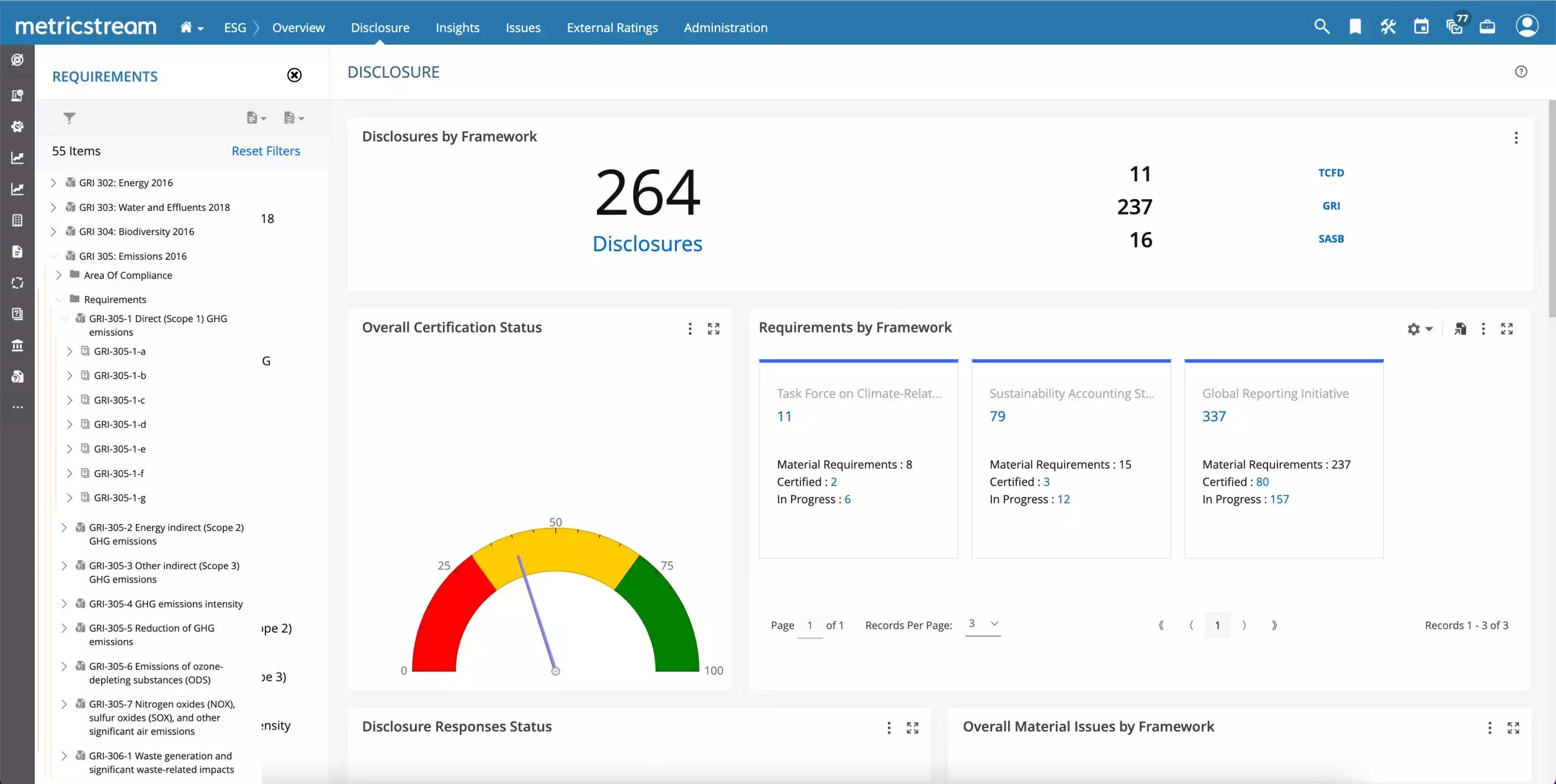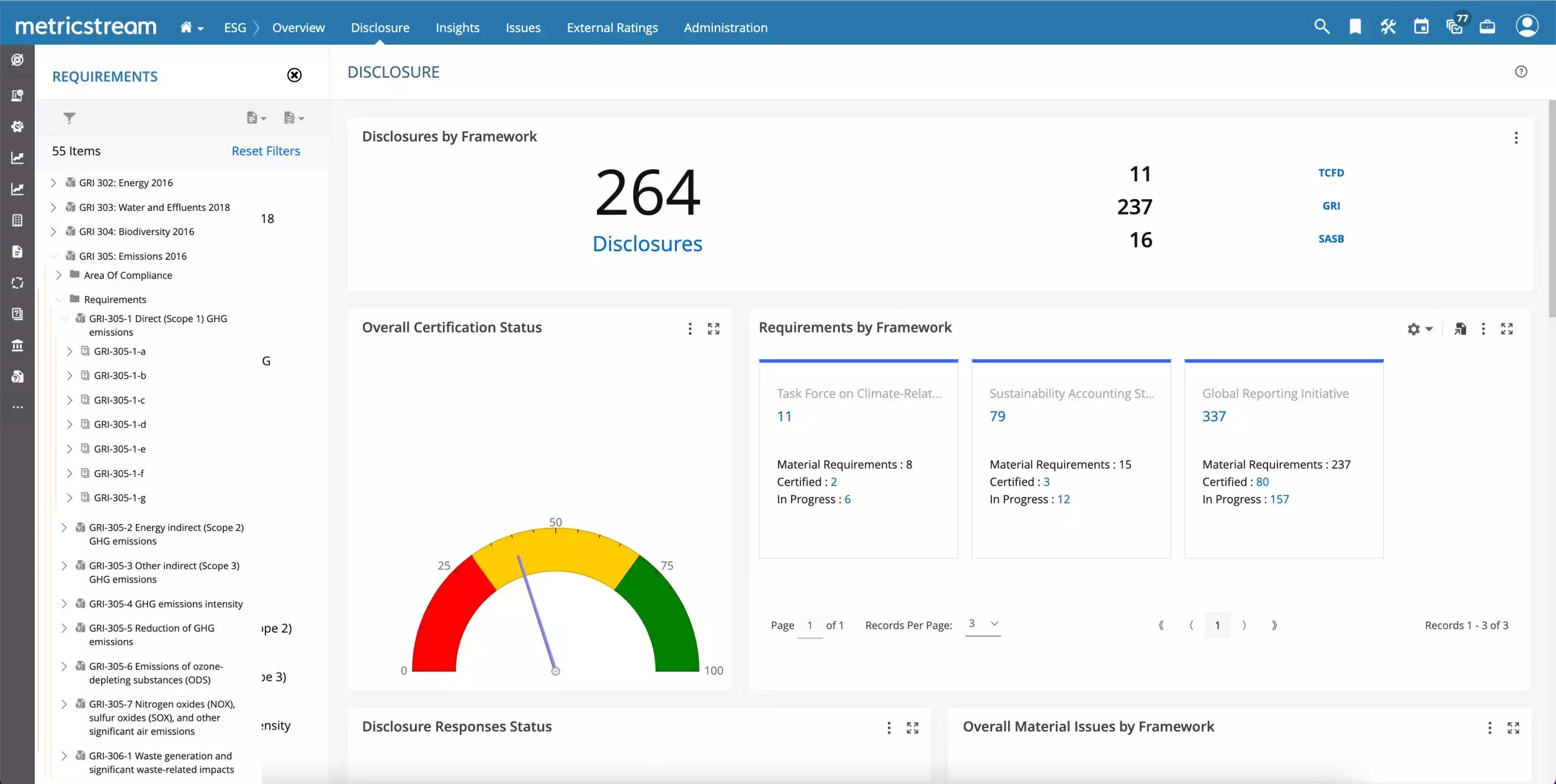 The Euphrates release is focused on empowering users to accelerate their risk and compliance program performance. With faster, safer, and easier configurability, accessibility, and a truly connected GRC experience across BusinessGRC, CyberGRC, ESGRC, and the MetricStream Platform, the Euphrates release delivers a more powerful and intuitive experience.
New features and functionalities that include connected GRC insights, self-service reporting, easy product- and platform-level configurability with Low-Code/No-Code accessibility, simplified risk assessments, autonomous control testing for AWS environments, automated evidence management, new capabilities for regulatory inventory, alerts, and horizon scanning, streamlined and consolidated ESG disclosure reporting, are all aimed at simplifying the tasks of risk, compliance, cybersecurity, business continuity, and sustainability teams and complementing their skills and expertise.
These enhancements will help organizations pursue more agile, proactive, and future-ready GRC programs. They will equip them to make faster, more accurate, and better-informed business decisions to truly thrive and build business advantage.
10x Faster, Safer, and Easier
Configurations
---
Easily configure MetricStream Platform and products to best meet your unique needs with low-code/no-code capabilities. Upgrade to newer versions while retaining configurations.
Create Connected GRC Insights in Minutes (Not Days)
---
Share data across MetricStream and third-party GRC products for comprehensive reporting. Get the flexibility to add or remove fields as per your reporting requirements.
Faster and Easier Approach for First Line to Assess Operational Risks
---
Accelerate risk identification, assessment, and mitigation by enabling first line access to simplified risk assessments. Reduce dependency on the second and third lines.
Reduce Risk and Cost of Regulatory Change
---
Gain easy access to automated regulatory inventory, alerts, and horizon scanning, curated to your distinct regulatory profile. Manage relevant regulatory content from global regulatory authorities in a central library.
Autonomous Control Testing for AWS and Evidence Gathering
---
Map cloud security controls with your internal protocols and compliance standards. Automate compliance with autonomous control teststing and evidence gathering.
Streamlined Disclosure Reporting for
ESG
---
Leverage built-in logic to convert diverse emissions data into a standardized greenhouse gas (GHG) value. Generate 1-click draft reports; collaborate with colleagues to refine the report.